Remember that song? Oh, Bone Thugs N' Harmony...There are few things that I like to get done the first week of every month. They are really for my own sanity and peace of mind, so I try to make time to get these things done or else they just seem to build up and haunt me!
1. Organize the bills and file everything from last month-- We keep all of our ever important papers in one place. They used to be spread out all over the house at one point when we lost our office, but I could never find anything. One day we were at Brien's parents and I noticed this little organizer hanging in the mud room," I said oohh where did you get that?" and the next time the in-laws came for a visit this came with them! I was super jazzed!
I put things to file away in the top, coupons, magazines and catalogues in the next, important papers and mail and in the third and the bottom has all of the month's bills that need to get paid.
2. Update the calendar in the mud room--
I picked up this bad boy on a Hobby Lobby trip during spring break. I had been keeping a paper copy on our message board but I rarely looked up to see it. So I think this will work much better!
So sad!
3. Download all of last months pictures-- If you are like me (or my mom) I have a weird thing about deleting pictures off my phone or camera. I looked one time and I had 800 on my phone and over 1500 on my little camera card. I have this irrational fear that they will disappear forever if I save them in another location. It always seemed like whenever I was trying to catch a kodak moment, that the camera would suddenly say "data card full" or "not enough data to take a photo" and I had to quickly erase 5 or 10 pictures that I had no idea if they were saved or not, just to make some emergency space! In order to avoid this, or at least happen less often, I always down load them onto a memory stick and then upload them to Walgreens photo. I have like five flash drives stashed in a drawer just in case the house burns down in the middle of the night! Walgreens is great because it seems to have an unlimited amount of space and you can print them off right away (something else I am terrible at!)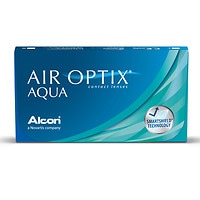 4. Change Contacts-- It's no secret. I am blind. Blind, as the day is long. When I lived in Texas I had those super amazing contacts that you can wear all day and night for weeks on end without changing them. When I moved to the oxygen-less, desert of Colorado, I tried to keep doing this. I could stretch a 6 month supply of contacts into 2 years, in the humid bliss that is Texas. But when I moved back home, I had so many problems with my eyes, it was horrible. So much for cutting corners. In order to keep my peepers from being infected I had to start changing them once a month. Since then, I have had minimal problems and I am probably saving my eyeballs from further trauma!
5. Get a new razor--Just like the contacts, I was trying to make razors last months. BAD idea ladies. Change that thing!
My car seats best friend!
6. Car wash, yeah!--I hate a messy car. I don't spend much time in the car commuting, but when I am in there, I want it clean. So once a month I go to the car wash, vacuum and clean out the old jeep! I have that terrible upholstery that if you spill a drop of water, it looks like someone peed their pants on the seat, gross! Plus I have messy children who spill milk and smash Cap'n Crunch underneath their seats. Nobody needs that in their lives, so I clean!
I am sure there are more quirky things that I do, but these are some of the more normal ways I try to keep my self in order and not go crazy!