Last week on my last precious days with my amazing children we made... you guessed it signs! I have learned a thing or two over the years about how to make a good sign. For my inspiration I had these two lovely ideas...
Hobby Lobby $30 even with half off, no thank you.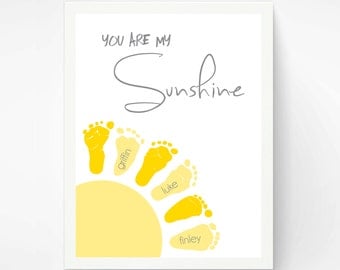 and this little number that I just knew we could make!
So I ventured to the garage and found two pieces of wood that were the same size. I think they were left overs from the cabinets Brien used on our entertainment center, either way they were free and in good shape!
Callie and I each painted one. I decided to make a wash again using super watered down paint that we already had and did two coats on each piece of wood.
White...
and grey...
We had some lunch and let those puppies dry. Then I printed out the wording that I wanted to use for the signs. Here's a little trick that I picked up along the way... Print out your lettering and then trace it on the wood you are using with a pen. The pen pushes into the wood and leaves an outline of the words, how easy is that???!!!
For the grey sign I cut out a heart, traced, painted and let it dry!
For my white sunshine sign, I painted a little sun in the corner, you know what I am talking about, like a kindergartner does. Then the kiddos let me paint their feet and we pressed it on the wood. Kellen was a little challenging because he has super ticklish feet and we both ended up a yellow mess! His feet were not quite so neat, but hey, we were making memories!
Now I just had to trace and paint my lettering!
Here is the finished product, I love how they turned out!
All hung up and lookin' cute!